10 Things to Do This Weekend Near Kentwood
If you are looking for something fun to do near Kentwood this weekend, check out our favorite 10 places to visit! Great attractions and restaurants await you, like the John Ball Zoo and San Chez Bistro!
Top 5 Things to do Near Kentwood
The John Ball Zoo is two miles away from the center of Grand Rapids and is known for having over 1,000 animals. The zoo has been praised for its habitats which aim to mimic the natural environments of the animals as closely as possible, and the enclosures are also divided up into sections according to species, such as an aviary, a chimpanzee exhibit, and a petting zoo featuring farm animals. As well as visiting the animals themselves, you can also enjoy exciting activities such as zip-lining or riding on some of the resident camels.


1300 Fulton St W Grand Rapids, MI 49504

The Grand Rapids Art Museum covers 125,000 square feet, of which 20,000 square feet is dedicated to art galleries and exhibits. The collections in the museum include a diverse range of pieces that stretch from the Renaissance period all the way through to contemporary art. There are around 5,000 items on show here, so whatever your art tastes you should find something to enjoy. As well as paintings, you will also find other mediums of art such as pencil drawings, photographs, and print work. There are also other cultural events held here regularly such as musical concerts.


101 Monroe Center St NW Grand Rapids, MI 49503

If you are in town on a Saturday then make sure to head down to the Fulton Street Farmers Market which was first founded in 1922. The market is the oldest in the Grand Rapids area and usually attracts over 200 vendors every week. Most of these are farmers from the local area and on Sundays, the market is dedicated to artisans who sell an array of locally made handicrafts. The market is mainly out of doors, although it is tented, and you can expect delicious home-baked goods, bread, pastries, pies, jams, and lots of fresh fruits and vegetables depending on what happens to be in season.


1145 Fulton St E Grand Rapids, MI 49503

For something a little different, come to this sculpture park which is known as one of the best cultural finds in the entire Midwest. The campus of the park spans an amazing 158 acres and you will find waterfalls, a rock garden, and both tropical and indigenous plants here. There are themed indoor gardens as well as four outdoor gardens and you will also find wetlands and forest lands here. There are trails that will take you through the forests as well as a boardwalk over the wetlands that let you take in all the scenery from a different vantage point. As for the sculpture gallery itself, you will find over 300 pieces here from some of the most famous sculptors in the world such as Rodin and Degas.


1000 E Beltline Ave NE Grand Rapids, MI 49525

The Grand Rapids Public Museum started out, amazingly, in 1854 and has been going strong ever since. The museum spans three floors and you can learn about diverse themes here such as the culture of Michigan, history, and science. There are over 25,000 pieces in the collections and you will find items ranging from fossils to classic cars. The galleries here change regularly, so whenever you come you can be sure that there will be something new to pique your interest. There is also a planetarium as part of the museum named the Roger B. Chaffee Planetarium if you want to learn about the galaxy.


272 Pearl St NW Grand Rapids, MI 49504

Top Places to Eat Near Kentwood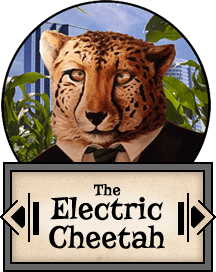 A hip, modern restaurant, the Electric Cheetah has an eclectic and extensive menu that makes choosing your dish a wonderful challenge. Especially when you factor in that everything is made from scratch using local, natural, and organic ingredients. Their grilled cheese sandwich is a triple combination of provolone, cheddar and goat cheese ooey-gooey goodness, topped with tomato and onions served on a grilled sourdough buttered in asiago and rosemary. Make sure you spring for a side of sweet potato fries–you get a trio of dipping sauces that are out of this world. This place also has a large menu (read: over 40) of craft root beers. Even if you're not a root beer fanatic (I am-I even buy root beer candy in bulk) you're sure to find something to wet your whistle.
Grand Rapids, MI 49506 1015 Wealth St SE


Chocolate empanadas. I repeat chocolate empanadas. If that didn't get your attention, maybe this will. San Chez is the only authentic tapas bistro in West Michigan. If that wasn't enough–food allergists rejoice! They have special food allergy menus to cater to your needs whether they be soy to citric acid. Not so into the tapas idea? They have a full breakfast and lunch menu for the perfect brunch. Bloody Mary Hash anyone? Order their Cinnamon Pecan Roll–it's topped with an amazing orange cream cheese glaze that will leave you wanting another one, or two.
38 Fulton St W Grand Rapids, MI 49503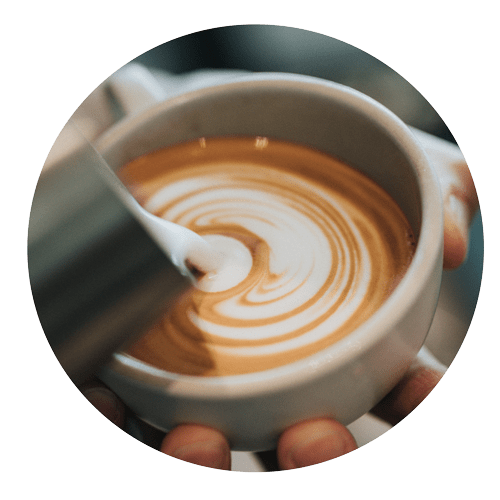 A bit of a hidden gem, The Westsider Caf serves up delicious homemade breakfast and lunch, offering polish and Cuban options as well. This place satisfies my craving for authentic Polish food in ways that others never really have, so order the Polish combo and I promise you will not be disappointed. Actually, order anything at all. This place is that good.
1180 Walker Ave NW Grand Rapids, MI 49504



Offering the very best in meats the Butcher Union provides unique treats and classics that are sure to make even picky eaters happy. from steaks to bacon-wrapped meatloaf, their menu is full of delicious variety. classics like burgers and fried chicken will make any meal perfect.
438 Bridge St NW Grand Rapids, MI 49504


Testimonials
I can't wait to move here. These apartments are beautiful inside. Very well maintained and it's a quiet gated community.

- Anonymous
The place is beautiful, maintenance comes quick with any requests, grounds are clean, safe...

- Resident
I love living at River Oaks. I've been here for over three years and can't say enough positive things.

- Anonymous
The maintenance crew is amazing. Whenever I have had a maintenance request, it is handled immediately and on my schedule.

- Anonymous
We put in a request for our front door to be painted and even though it was low priority they fulfilled our request within 5 days!

- Anonymous
I am so happy I chose this location to live. I love the amenities, staff is friendly and helpful, maintenance response time is almost immediate... My home is my happy place, along with the pool.

- Anonymous
Yup! It's true! I love every bit of RiverOaks! The Staff are the friendliest ever!

- Anonymous
5 Star Review: Great community! I'm going on my second year here and everyone from the maintenance team to the office staff are amazing. They go above and beyond to make our community here at River Oaks a clean, safe and inviting environment. Highly recommend!

- Google Review